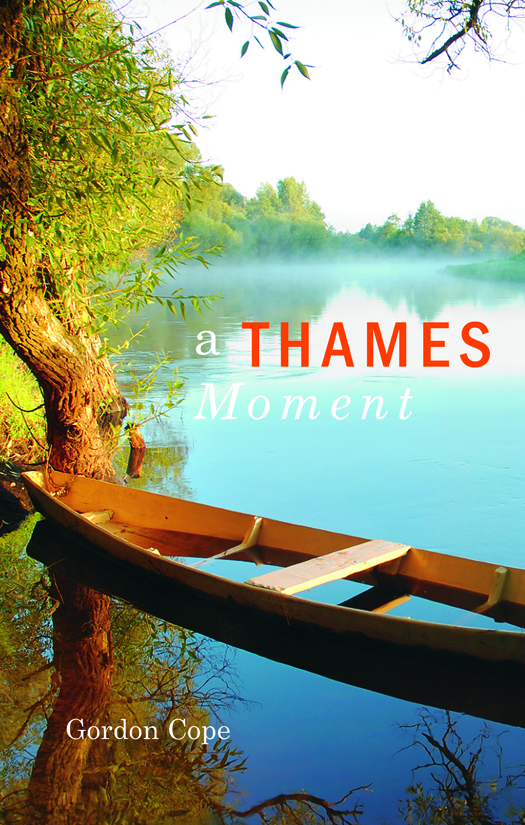 When journalist Gordon Cope and his wife Linda go to live in Henley-on-Thames, home of the world famous royal rowing regatta, they do so with trepidation; will they be accepted by the local community, or will they be ostracized by the Champagne-swilling toffs, inbred twits and hooray-harries that their friends warned them about?
Join us in A Thames Moment, as the Copes discover the enchanting customs, cuisine and inhabitants of the most eccentric village in the United Kingdom. Meet Edwina, the village gossip, Teddy, the former WWII bomber pilot, and Alan, the genius inventor. Travel with them through the enchanting Cotswolds, home to Iron Age relics and romantic country pubs. Experience the enchantment of a rural English community, its pace of life dictated by the stately flow of the storied Thames River.
From battling destructive river floods to arresting boat thieves, from pounding back Pimm's at the exclusive Leander Club to exploring secret Spitfire fighter plane factories, Gordon Cope takes you on a charming and disarming adventure through the world of jolly olde England. You'd be mad as a hatter not to enjoy this trip!
Excerpt from a Thames Moment:
I pour myself a large glass of wine and step out onto the front balcony overlooking the Thames River. The sun is just setting below the Chiltern Hills to the west, and the trees across the way are lit in a fiery orange light. Far in the distance, white clouds billow across the horizon. A full moon rises over the distant hills, its white face reflecting upon the river. The swans clamber up upon the shore, tuck their heads beneath one wing, and fall into slumber—at peace and content. I suspect that even a rolling stone could be inspired to stop upon this restful sanctuary, lulled by the beauty and tranquility. Will this paradise, too, capture our hearts?
Photos from the trip: