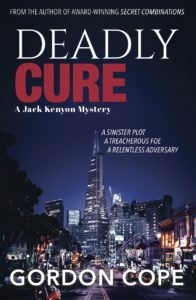 Deadly Cure
Released 2018
Crime Fiction / Suspense
FBI Agent Jack Kenyon is embroiled in one of the most crucial cases of his career. Modern research is pushing back the bounds of medical intervention, treating diseases that were once inexorably fatal. Benellon Labs has invented a revolutionary treatment for lung cancer that has brought Marge Gonelli, Jack's boss, back from almost certain death.But now, a sinister plot is underway. A terrifying biological weapon has been unleashed, undermining Benellon Labs and putting not only Marge's survival in jeopardy, but also the life of the leader of a world nuclear power. From San Francisco to London, Jack finds himself in a race to stop the ruthless plotters before they succeed.

---
Magnus the Magnificent Book Trailer 2018
Medieval mystery set in France! Now available on Amazon in paperback and Kindle.
Read the first pages of the book on Amazon.
---
Events
Thank you to everyone who came to the reading, as well as the wonderful folks at Owls Nest Bookstore. Signed paperback copies are still available for purchase.
Visit www.owlsnestbooks.com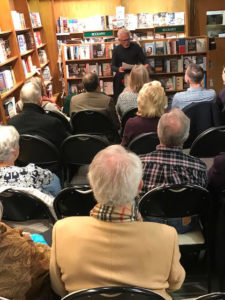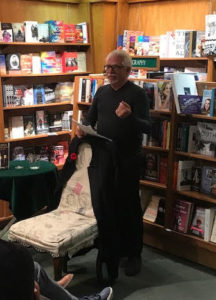 Photos courtesy of Sarah Johnson.
Monday, October 29, 2018
A reading by Gordon Cope from MAGNUS THE MAGNIFICENT
Author Gordon Cope visited Owl's Nest Books in Calgary Alberta on October 29 to read from Magnus the Magnificent. It was a night of skullduggery and mystery!
---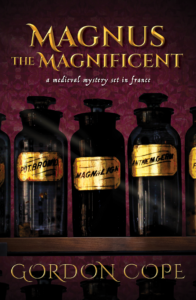 Magnus the Magnificent: A medieval mystery set in France
Released 2018
Historical Fiction / Mystery
"A riveting tale of intrigue and skullduggery most foul!" – Brian Brennan, award-winning and best-selling author
Thomas Percival was born in England in 1384. At the age of 13, he meets Nicodemus, a dwarf like himself, and Thomas runs away from home and joins the nefarious entertainer's traveling circus. Nicodemus teaches the lad how to juggle, play the lute, and pick a lock, as well as the secrets of the Magnii…
---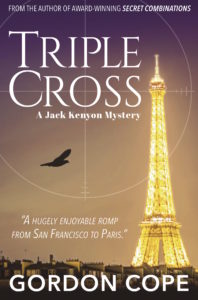 Triple Cross: A Jack Kenyon Mystery
Released 2017
Crime Fiction / Suspense

FBI agent Jack Kenyon is on the trail again. The Aryan Templars are determined to take over the US by instigating Armageddon. In their creed, the final battle is initiated by the Second Coming. They travel to Paris and steal the crown of thorns from Notre Dame Cathedral, remove blood remnants from the crown, extract the DNA, and impregnate a young woman. It's up to Jack to thwart their plans before the child is born…
---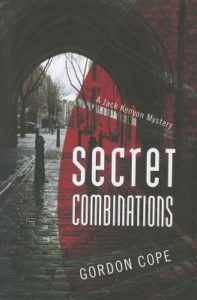 Secret Combinations: A Jack Kenyon Mystery
Released 2011
Crime Fiction / Suspense
FBI Agent Jack Kenyon is an expert at cyber warfare, in which hackers and secret government agencies leverage weak spots in the Internet to cause carnage to their enemies. Assigned to uncover an industrial spy ring trying to steal Cyberworm, a US secret code, Jack is sure the murder of a double agent is linked to his investigation…
---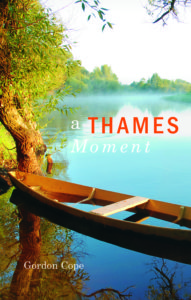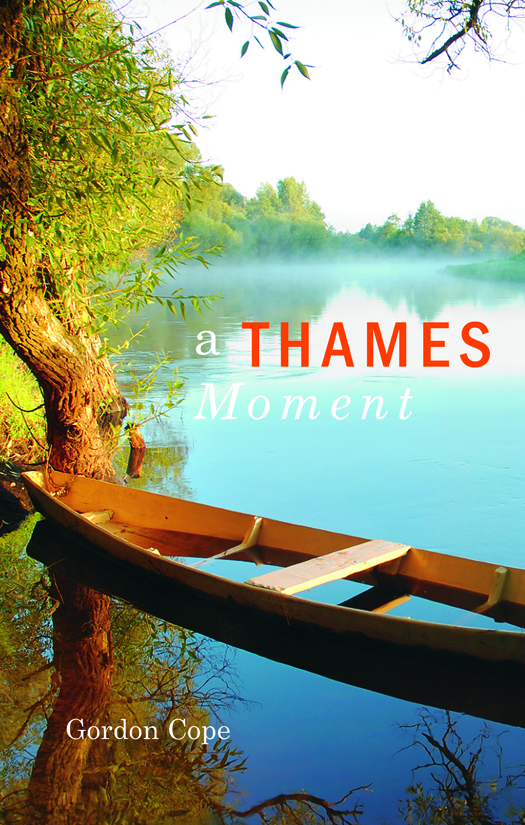 A Thames Moment
Released 2010, Touchwood Editions
Travel / Memoir

Join Gordon Cope and his wife, Linda, as they discover the enchanting customs, cuisine and inhabitants of the most eccentric 12th-century village in the United Kingdom. Meet Edwina, the village gossip; Teddy, the former Second World War bomber pilot; and Allan, the genius inventor. Experience the warmth of a rural English community, its pace of life dictated by the stately flow of the storied Thames River.
---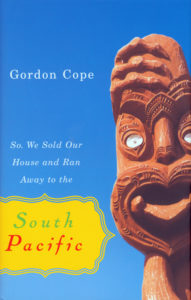 So We Sold Our House and Ran Away to the South Pacific
Released 2006, Touchwood Editions
Travel / Memoir

Shortlisted for the Calgary W.O. Mitchell Prize. From the remote Cook Islands to the hustle and bustle of Sydney Australia, from the new agey cities of New Zealand to Perry Mason's orchid garden in Fiji, Gordon and his wife Linda search for happiness – and the best sauvignon blanc in the southern hemisphere.
---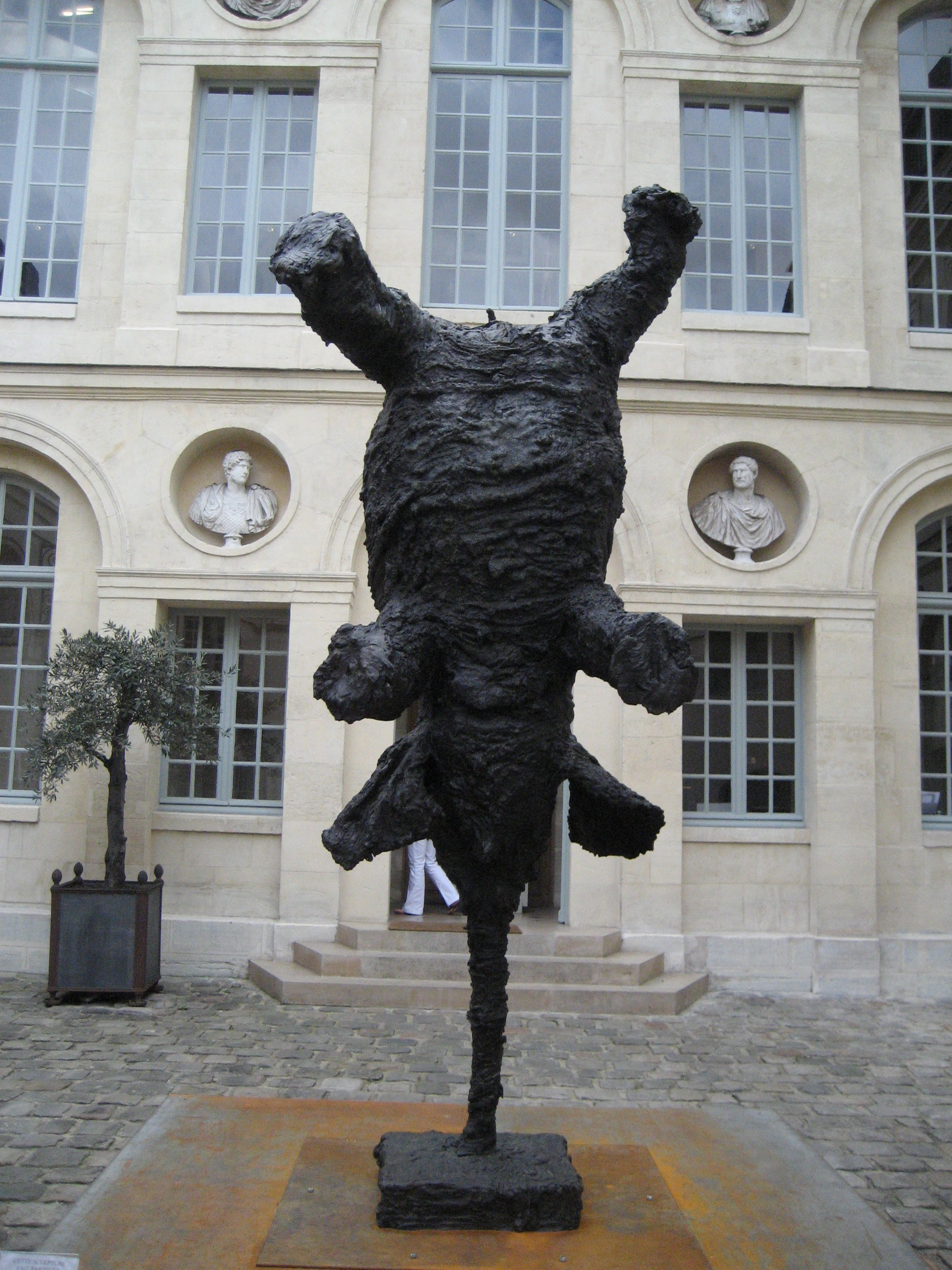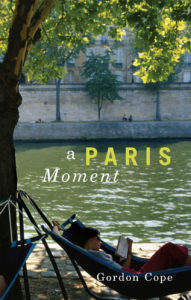 A Paris Moment
Released 2005, Touchwood Editions
Travel / Memoir
Sometimes your wildest dreams come true. When his wife Linda is offered a one-year posting in France, journalist Gord Cope find himself on a fantasy assignment; a year in Paris with nothing to do but write. They settle into an apartment on rue Barbette on the Right Bank of the Seine in Le Marais, a neighbourhood rich in culture, conspiracy and craziness—in short, their kind of place…