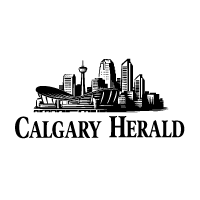 REVIEW HERALD – 2018 08 17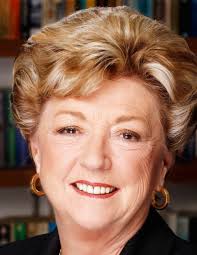 Gripping Medieval Mystery Deftly Mixes Fact and Fiction
By Catherine Ford
There are straight-forward and factual murder mysteries and complex fictional ones, but it takes real talent to write a murder mystery about real people set in a real medieval castle in France.
Magnus the Magnificent is just that strange creature – a compelling read that weaves fact and fiction, royalty and commoner and a little sexual exploration and skulduggery together without apparently breaking the metaphorical 'fourth wall' of truth.
It's a deft touch, if not a very fine line to walk. For the reader, Magnus the Magnificent will be a challenge, if only to refresh one's memory of studying Shakespeare, the Hundred Years' War and the life of both nobles and peasant in Medieval Europe.
Take heart, though, it isn't necessary to have an extensive knowledge of the time in order to enjoy the mystery itself. One doesn't have to separate the authentic historical characters from the author's imaginative ones, but knowing English and French history adds a layer of complexity to the story.
The book is set in 1422, just after the Battle of Agincourt when a much larger and more formidably armed French army is soundly defeated by Henry's smaller cohort, his 'band of brothers' armed with longbows.
(England held onto a good chunk of France until 1453 and only relinquished its last French outpost, Calais, in 1558).
I came late to the consumption of murder mysteries, having spent my youth devouring science fiction. But I've made up for my absence and am now in the grip of Donna Leon, Louise Penny, Anne Perry and Jo Nesbo (via the complete works of Michael Connolly and Elizabeth George).
I am nothing if not consumed by the genre. So when my friend and former colleague, Gordon Cope, sent me his medieval mystery, I could not resist.
While the spine of the novel is a murder mystery, the flesh surrounding it is a joy for the history buff aware of the fractious state of the English and French kingdoms and who inherits which title and from whom.
Cope has clearly been steeped in history and, thanks to living in Paris (from which adventure came his non-fiction book, A Paris Moment) has a feet-on-the-ground knowledge of the French countryside surrounding Paris.
Magnus the Magnificent begins with rape and murder, followed by plot intrigue and all sorts of skulking about the castle and grounds. The reader is caught up in the power struggle between the French and the English, between the royal houses and their peasants, servants and tradespeople and in the powerful influence (and corruption) of the Church.
Magnus – whose real name is Thomas Percival – was born an achondroplastic dwarf in 1384. (The condition results in a normal-sized torso, but shortened arms and legs. It is the most common form of dwarfism and is caused by a mutated gene). He becomes court fool to Henry V and accompanies the king and his court to France.
The entire tale takes place in the castle of Vincennes outside of Paris, in which Henry V actually died. There is a plot to kill the king. That, in fact, is history. But who is plotting it? Who kills the tavern keeper and 'disappears' the daughter's fiancé? How corrupt is the bishop? Why do people turn up dead?
Magnus and his friend, Friar Petronius, are determined to find the answers and stay alive in the doing. In the process, Magnus escapes death by drowning after being wrapped in a fishing net and tossed into the river.
The book is not all dark plots: there are credible scenes of village life; equally credible scenes of the soldiers' lot and one of the funnier moments to imagine is Magnus being forced to hide under the voluminous skirts of his erstwhile lover, at once stifled and excited by her body.
If I have a quibble, and it's a personal one, it's that Cope has a tendency to be florid in his overuse of language and that language sometimes sounds too modern in terms than appropriate for the time. But, as I have no idea what medieval English or French sounded like – with the exception of having to listen to a university roommate reciting Chaucer's Canterbury Tales in the original Middle English – I'm unwilling to criticize too harshly.
I await the next Magnus the Magnificent adventure.
---
READER REVIEW – AMAZON
Ami Porat rated "Triple Cross: A Jack Kenyon Mystery" 5 stars. ★★★★★
FBI agent Jack Kenyon and his colleagues are following 'The Arian Templars' cult, who they suspect of harboring demonic plans. The so-called 'Christian' cult has several demonic ideas. They plot to instigate a religious war between Muslims and Christians by blowing up mosques and churches, as well as bringing about "the second coming."
The action-filled novel has Kenyon in pursuit of a mysterious pregnant woman whose connection to the cult is being slowly revealed, as well as the identity of her unborn baby's father. The chase takes Kenyon to Paris, where he is joined by a beautiful local lady judge. All along it seems that the cult is one step ahead of the FBI and they are apparently being tipped off on the agent's upcoming moves—which lead Kenyon to the conclusion that there must be a mole within the FBI.
All in all, a fascinating read and a page-turner.
---
READER REVIEW – GOODREADS
Bonny rated "A Paris Moment" 5 stars. ★★★★★
A couple move to Paris for a year when the wife is offered to work on a project there. Her husband spends his time roaming around their neighborhood and meeting the shop keepers and street people around him. He struggles with the French language and gets into some hilarious situations.
Gradually, he comes to a workable understanding of the culture and to some degree with the language. As we follow Cope's life in Paris, we are treated to sights and locations that are on everyone's list to see while inParis and others to make note of.
---
READER REVIEW – GOODREADS
AudreyLovesParis rated "A Paris Moment" 4 stars. ★★★★
I enjoyed the attention given to the small details that make Paris unique and memorable. Having been there several times, I found that Gordon Cope's detailed descriptions brought back many memories of my favorite city.
---
READER REVIEW – GOODREADS
John Fuller rated "So We Sold Our House and Ran Away to the South Pacific" 5 stars. ★★★★★
Very different kind of travel humour – 4 places chosen, with an aim to settling down long term, well away from civilization. Makes you appreciate what you have, and re-assess what you need…
---
READER REVIEW – AMAZON
Lou Allin rated "Secret Combinations: A Jack Kenyon Mystery" 5 stars. ★★★★★
FBI Agent Jack Kenyon is a technological man with Renaissance ideals. In pursuit of enemy activists trying to steal a valuable US secret code which could destabilize the cyberworld, he's badly wounded in the efforts, only to find that his assailant escaped. Then a family tragedy intrudes. His Aunt Lydia, actually an older sister in his adoptive family in the western US, dies in London and he is made executor.
Scarcely does he arrive reluctantly than he is plunged into a wave of intrigue surrounding art fraud. Jack is nobody's fool. More than one coincidence leads him to think that the cyberthreat is related. First, it becomes undeniable that his aunt was murdered in a crash made to look like an accident. Second, he thinks he glimpses on a London street the man at the centre of the code theft attempt. To complicate matters, there was a reason that his aunt carried a secret with her to her grave. When Jack discovers the truth, his world goes seismic. Just when he thinks that he's made a valuable friend in an attractive lawyer helping him with probate, it turns out that she has something to cover up as well. Is he following a trail or being led into an assassination?
Secret Combinations is a love letter to a city which inspired Johnson to say, "When one is tired of London, one is tired of life." It's fun to walk the streets with Kenyon as he delves into the sordid underbelly of the Big Smoke and dines that night at the Ritz: "Herringbone Gardens was a quiet side street just off Cromwell Road…. Lydia's place was situated in a long row of Georgian townhouses. Each whitewashed, three story townhouse was fronted by black, wrought iron fencing and a twin set of pillars. Across the street, large Sycamore trees loomed over a well-manicured park." But treachery lurks beneath the attractive exterior.
Art aficionados will smile at the clever ruses and amusingly different motives of the world of high-traders in this multi-million dollar trade. Author Cope pulls out all the stops to whip this thriller at a Kentucky Derby pace. Until the last page, it's a mystery who will pass the finish line first. Jack or his crafty nemesis. Here's hoping that Kenyon has many more adventures in this risky but exciting world. He has the Bondian chops to handle any challenge with a smile.